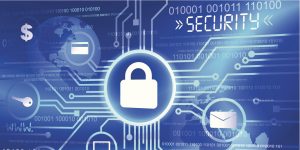 If you are interested in cyber security, don't miss Custom Training Solution's Cyber Security Forum, Wednesday, June 21st, at the Scott Park Campus of The University of Toledo.
Learn about risk management, culture management, forming an incident response team, and insurance requirements, from local experts. Barracuda networks from Ann Arbor will be participating in the risk management panel and giving an overview of their services.
"36% of IT leaders noted security as their top concern. Remarkably, just four years ago, security was listed as the ninth area of concern. Higher profile security breaches and increased emphasis on the topic by the executive teams and boards of companies will mean that this concern is likely to remain high for IT executives." — Forbes
When: June 21st – 8:30am to 3:30pm
Where: Custom Training Solutions, 200 West Scott Park Drive, Toledo, OH 43607
Registration: $20 for the first person and $10 for remaining attendees from the same company.