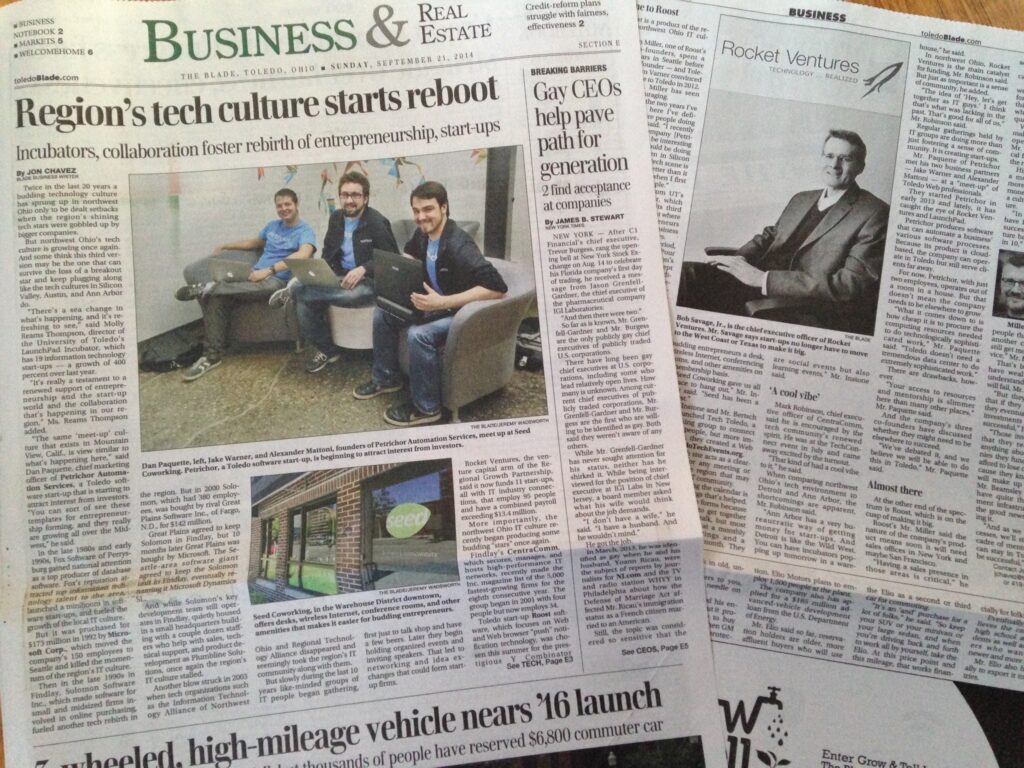 Jon Chavez has a great lead article in today's Business & Real Estate section of The Blade:
We are proud to have part of the TechToledo collaboration story included in the article!
One slight clarification: we did not "create" ToledoTechEvents.org. We "adopted" it: Jason Slagle had already created it (as tol-calagator.org). Instead of creating a new calendar, we put our efforts into adding content to Jason's site, encouraging people to use it, and coordinating redesigns and updates to it. See the ToledoTechEvents About page for more details. September 23 update: the online article was updated to state "…they help improve and bolster a calendar of events Web site, ToledoTechEvents.org, created by local tech professional Jason Slagle."
Overall, a great article that recaps the history, explains where we are now, and gets people thinking about the future we want to create.
Read it! Share it with your entrepreneurial IT colleagues. Get involved in the community if you are not already.
One of the limitations of print is easy access to deeper and related information. To help with that, here are some links to things mentioned in the article. And a few things not mentioned: never enough room for everything.